6 September, 2016
The Raincoat Foundation commits to charity: water project in Ethiopia.
We act in favour of projects that have the ability and management to close successfully. We have decided to dedicate funds to charity: water and their initiative to drill for a fresh water well in Ethiopia.
Even though Ethiopia has proven to be a leader in development much of the country still remains extremely impoverished and 42 million people still lack access to safe water.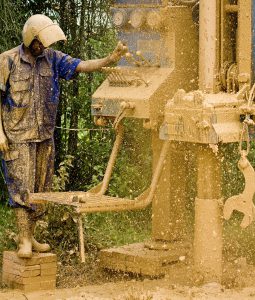 Charity: water and local partner Relief Society of Tigray (REST) help communities develop locally appropriate solutions to water access, sanitation and hygiene. The community is heavily involved in the construction process which instills a strong sense of ownership over these projects.
Thanks to this initiative The Raincoat Foundation has now found a way to be of help on the spot! Our initial support will serve  a community of 200 people and makes The Raincoat Foundation an official water project sponsor.