Happy winners from Singapore will set new water trends
Two students from Singapore, won the 2018 Stockholm Junior Water Prize (SWJP) with a project that will set new trends in the way we filter water. H.R.H. Crown Princess Victoria of Sweden presented the prize at an award ceremony at Berns Hotel in Stockholm.
In their project, the Caleb Liow Jia Le and Johnny Xiao Hong Yu, developed a new method to produce reduced graphene oxide (rGO), a material that has huge potential to purify water. Using durian rind and sugarcane bagasse the students found a more environmentally friendly and cheaper method for producing rGO.
The boys were very happy when they received the prize, and Caleb Liow Jia Le said: I'm shocked that we won the prize. I really didn't expect it!"
In its citation, the Jury highlighted the wide local benefits of the students' method:
"This year's winning project inspires communities to find local solutions to improve water quality and resource recovery and the project embodies the themes of 2018 World Water Week – Water, Ecosystems and Human Development. The winning project has included concepts of circular economy, nanotechnology, and green chemistry. The project's success will set new trends in the way we filter water."
When asked how they would like to take this project further, Johnny Xiao Hong Yu said: "We will definitely try to think of ways to improve it and make it even more sustainable, even more environmentally friendly, so that it can be used to make an impact in the future."
Torgny Holmgren, Executive Director of SIWI, was very impressed by the students' innovative project.
"Provision of clean water is one of humanity's greatest challenges. This year's outstanding winners have found a way to purify water that is low-cost, builds on locally available resources and can help getting clean water to the 2.1 billion people who still lack it," Mr Holmgren said.
About the Stockholm Junior Water Prize
The Stockholm Junior Water Prize goes to the winners of an international annual competition with more than 10,000 entries from all over the world. The competition brings together young people between the ages of 15 and 20 who have conducted water-related projects of proven environmental, scientific, social or technological significance. This year, 48 national finalists from 32 countries competed in the international final held during World Water Week in Stockholm.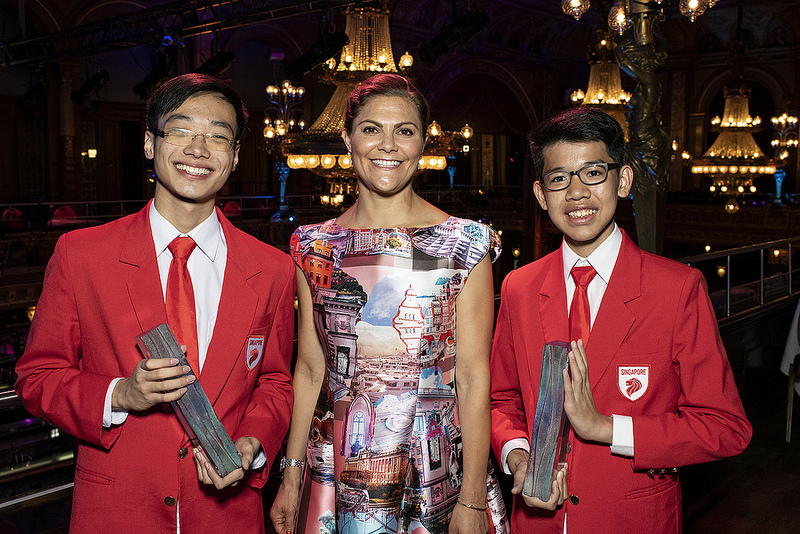 Back